 A relaxing moment in the heart of the Périgord Noir in one of the best guesthouses
The guesthouse in Dordogne
The history of our house in the Périgord Noir
Our guesthouse "Aux Bories de Marquay" is ideally located in a small hamlet, quiet, in the countryside in the heart of the Périgord Noir, less than 10 minutes from Sarlat, a superb medieval town listed as UNESCO heritage, including the visit by day and by night will not leave you indifferent.
The name of our guesthouse comes from the two magnificent bories remarkably preserved (borie: dry stone construction which could serve as a barn or stable, whose shape is reproduced on our logo).
It is the land of enchantment jealously marked by poets and that only they have the right to claim as their own. The closest thing to paradise.

Henry Miller on Périgord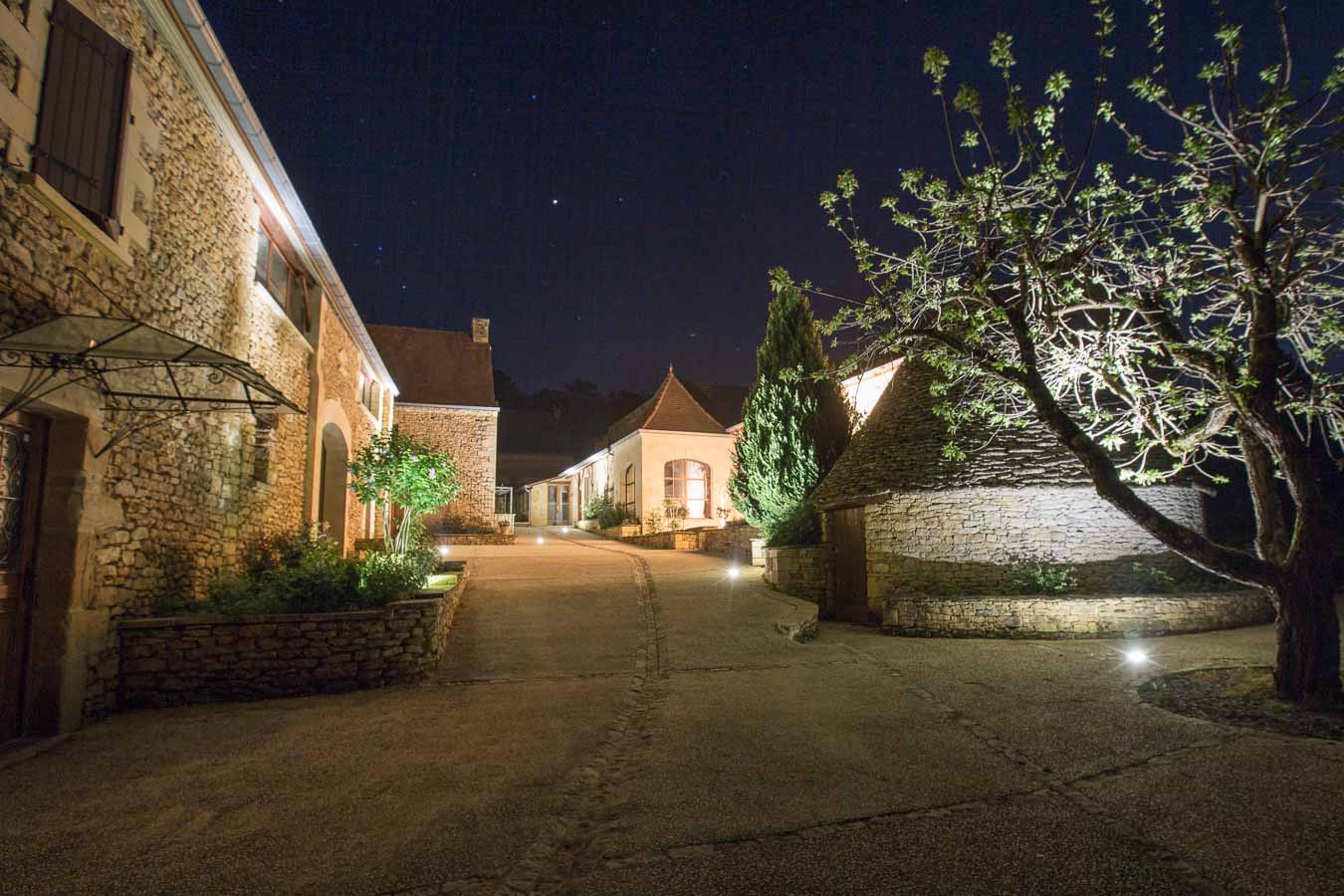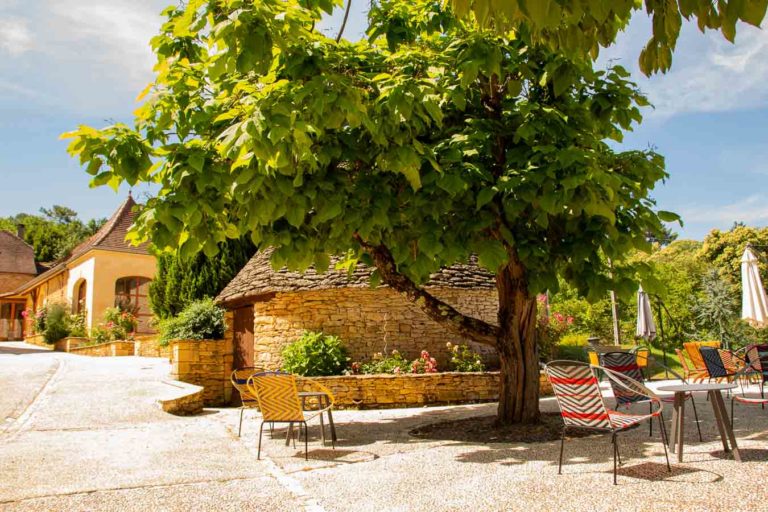 Discover the places of your holidays near Sarlat
This typically Perigord farmhouse, completely renovated in 2018 and equipped with a 7-seat jacuzzi, houses three A/C-equipped double rooms and two A/C-equipped family suites.
The cottage for 4 people was renovated to open in early 2020.
In the morning, after a rich breakfast made up of fresh and homemade products, you will be able to travel and organize your visits efficiently (with our help if you wish).
Our central location in the Périgord Noir allows quick access to all the remarkable sites of the Dordogne. In 15 minutes, go to the vallée de la Vézère to go back to the time of Cro Magnon: discover the prehistoric ornate caves of  Lascaux, Les Eyzies, Font de Gaume, Combarelles and many others (the valley has 25).
If you prefer medieval or Renaissance times, Périgord is also nicknamed the "region of 1001 castles": Beynac, Commarque, Castelnaud among others reach out to you. Go stroll among one of the "most beautiful villages of France" like la Roque Gageac or Domme. Sports enthusiasts can take great hikes, canoe trips on the Dordogne or Vézère, or cycling on the greenway Sarlat/Cazoulès.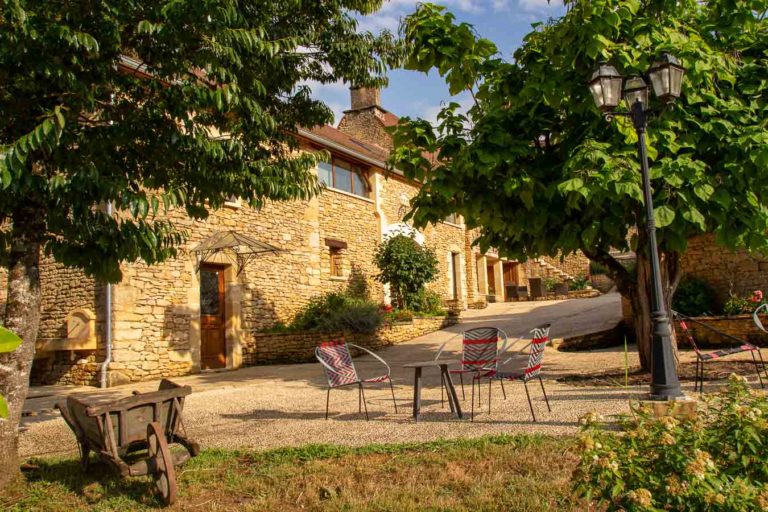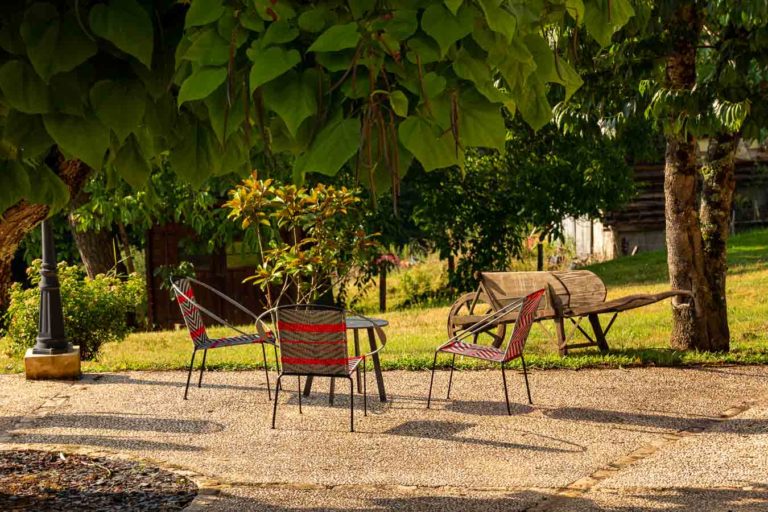 If you are staying for several days in our guest house, why not take the opportunity to visit the Gouffre de Padirac, Rocamadour, Collonges la rouge, the Bergerac vineyard, … These prestigious sites are approximately 1 hour and 15 minutes' drive from the bed and breakfast Aux Bories de Marquay.
For walkers, a hiking circuit passes in front of the house and will be a starting point for the Puymartin castle, the Breuil huts, …
In the evening, after your visits, what could be more pleasant than relaxing in our jacuzzi. You can open or close the veranda as you wish depending on the temperature.
You will enjoy this moment of relaxation in the middle of the Perigord countryside. It is not impossible that deer come to visit you …
Open by reservation from the end of March to the beginning of November from 11 a.m. to 7 p.m.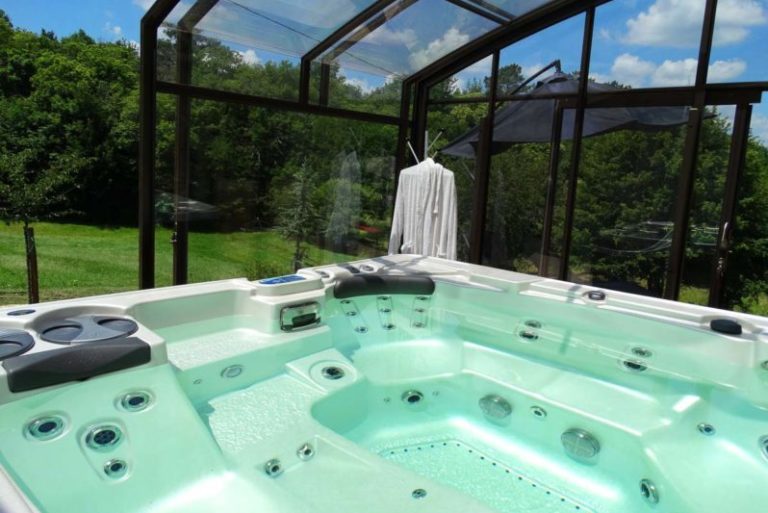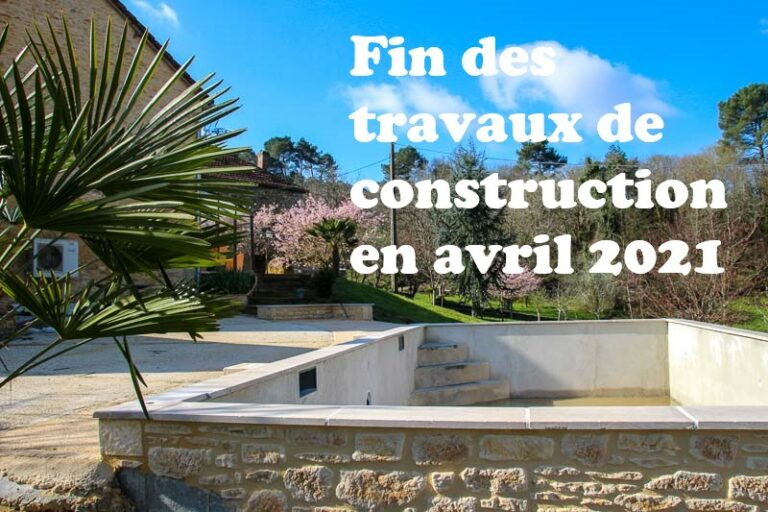 From spring 2021, an outdoor swimming pool will be available to our guests to cool off after a day of sightseeing or more simply to bask an afternoon by the pool while enjoying the calm of our little corner of paradise.
Open in season from 10 a.m. to 8 p.m.