Your safety and well-being are our priorities!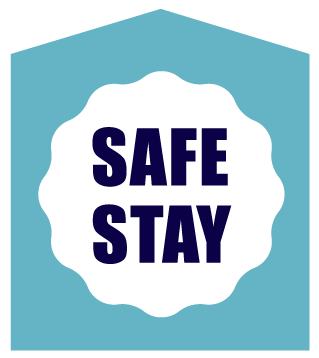 Rest assured, by booking your next stay at Aux Bories de Marquay, you can be sure that we do everything we can to make you feel safe and have your mind free to fully enjoy your holidays in Périgord.
Our guest house Aux Bories de Marquay is a small structure with 5 bedrooms. They are all separated from each other and each of them has private access. The common areas are ventilated and the distancing measures can be fully respected. Our guests enjoy an environment of greenery, calm and well-being away from the crowds. Our aerial views will give you an idea of the environment.
In terms of catering, our traditional buffet breakfast no longer needs to be. We offer an individual service to the plate while respecting the distancing measures, with always a wide choice of products. 
The Spa is open from late March to early November. It is accessible by reservation and privatized for 30 minutes. We provide a disinfection protocol after each use.
For our safety and that of our hosts, we made sure to be fully vaccinated from the start of the 2021 season.
For your information and like all hotel establishments, we must comply with government regulations concerning the "health and vaccination pass" in our guest house. We will therefore apply the measures in force at the date of your stay including presentation of your pass on arrival. In case of non respect of the measures in force, the access to our establishment could be refused with application of the cancellation fees indicated at the time of your reservation.
Demanding sanitary measures for your safety
Even if the cleanliness in our guest house Aux Bories de Marquay is obvious, as underlined by the opinions of guests who have visited us, we are strengthening our cleaning and disinfection procedures, in accordance with government recommendations.
We adhere to the "safe stay" charter, developed by a network of owners of guesthouses and lodges in line with the recommendations of international and national institutions.
You will find the preventive health charter available here.
In order to be sure that it is respected, we assure ourselves the cleaning of the whole house and the restoration according to strict hygienic rules.
The cleaning of the bedroom linen (sheets and towels) is provided by an industrial laundry for which cleanliness is a profession.
Very flexible cancellation / postponement conditions for all reservations from April 10, 2020 in B&B
Standard offer: 50% deposit taken within 30 days of arrival, free cancellation more than 30 days
Serenity offer: 30% deposit on booking, free transfer up to 7 days before your arrival
In the event of government measures preventing your arrival (force majeure), the sums paid will be totaly refunded